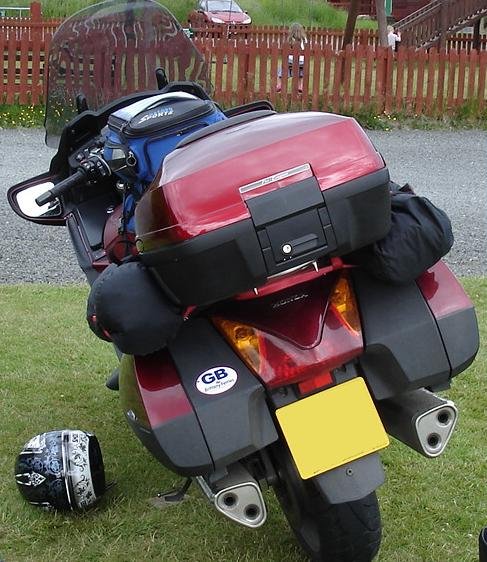 The ST1300 fully loaded from the rear. The right hand stuff bag contains the Thermarest mats and the groundsheets, and weighs very little.
A recent modification since the photo was taken has been to add a rack to the lid of the top box. The intention was to put the light mats on there to allow the tent to be split between the two bags, making them smaller. Good plan, but in practice, we don't use it for that. Instead, it has become a place where we can place clothing which has been removed when the weather gets too hot, or for packing the wet groundsheet which is typically the last thing to be stowed away.
The bags do not interfere with the seating position of the pillion in any way.