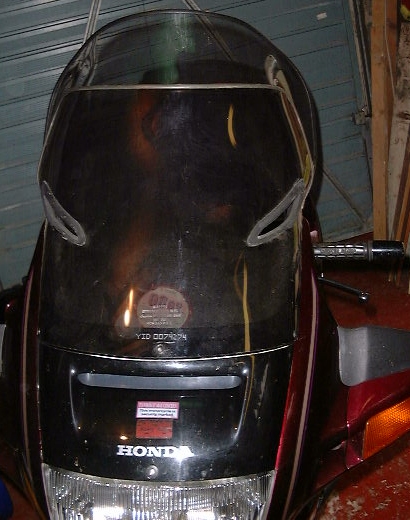 The picture shows the standard OEM screen resting on top of a PowerBronze +5" replacement screen.
I'm 6'4" tall. The standard screen is cunningly designed to gather as much moving air as possible and direct it straight into my face. I needed a taller one. I spent ages trying to find out who could supply these things and how much taller the screen would need to be. I didn't want to see through the screen all of the time - I prefer to look over the top - but I wanted to be out of the air stream.
I experimented with bits of stiff card cut out and parcel taped to my ordinary screen, and ended up plumping for a Powerbronze model, designed for the Pan, complete with nostrils and 5 inches taller.
I like it, and ride with the visor up most of the time - except in heavy rain or fine drizzle.